Serafin website
About the Author
DAVID SERAFIN
DAVID SERAFIN is the crime-writing pen-name adopted by Professor Ian David Lewis Michael, a scholar and critic who has had a life-long connection with Spain and Spanish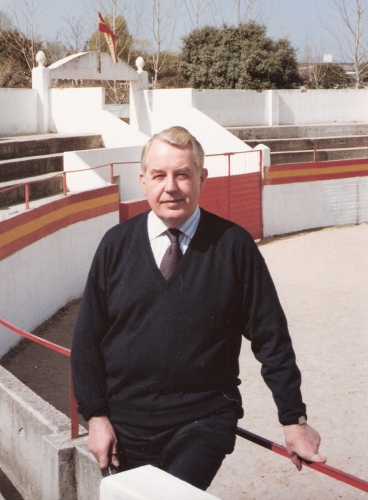 literature.
Born in Neath in South Wales in 1936, and educated at Neath Grammar School, Ian Michael read Spanish at King's College London and studied at the universities of Santander and Seville. He became a lecturer at Manchester University in 1957 and in 1971 was appointed Professor of Spanish Studies at Southampton University. In 1982 he was elected King Alfonso XIII Professor of Spanish Studies and Fellow of Exeter College, Oxford as well as chairman of the Faculty Board of Medieval and Modern Languages and Curator of the Taylor Institution. In 1994 became the first British-Spanish Foundation visiting professor at Complutensian University of Madrid, regarded as the leading university in Spain and one of the oldest in the world.
As a scholar he is best known for his work on medieval Spanish texts and has published extensively, in particular on Alexander the Great in medieval Spanish literature and on El Cid: his is now the standard edition of this poem. His academic interests have extended to the history of the manuscript and printed book, the formation of libraries in Spain up to the twentieth century, the sociology of literature such as prostitution in literary texts of the late medieval and early modern periods, and the socio–literary effects of the arrival of a virulent form of syphilis in the Iberian Peninsula and the rest of Europe in 1493–94, with the resultant fin-de-siècle gloom. With historian Sir John Elliott, he is involved in the Gondomar Project of the Spanish State, which consists of cataloguing and digitizing all the domestic correspondence of Diego Sarmiento de Acuña, Spanish Ambassador to King James I, preserved in the Royal Library, Madrid.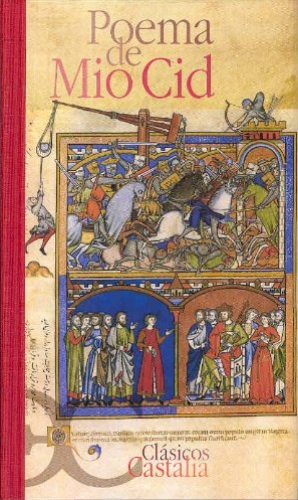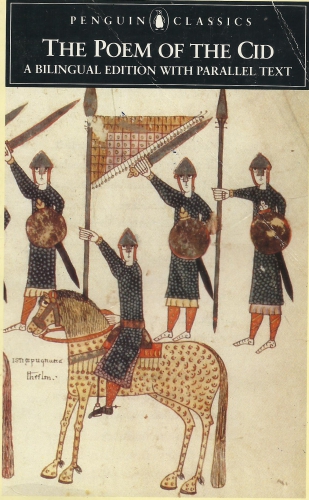 In 1986 he was made a Commander of the Order of Isabel the Catholic by King Juan Carlos.
Under the name David Serafin, he wrote six crime novels featuring Superintendent Luis Bernal, described in the Mammoth Encyclopedia of Modern Crime Fiction as: "a portly, almost Poirot-like character, who is methodical and unruffled, relying heavily on his team to help solve his crimes… (In the later books) Bernal becomes more of a political troubleshooter, dealing with terrorists and political coups. The series is historically interesting because it depicts the turbulent years as Spain emerges from the shadow of Franco and re-establishes itself as a kingdom".
The political setting – the period known as 'The Transition' in Spain – helps lift Serafin's Bernal books above the norm of crime novels based around an ensemble cast of police detectives. In his Introduction to a new Spanish edition of Saturday of Glory in 2010, Antonio Molina Flores (Professor of Aesthetics at the University of Seville) wrote:
"At the end of a dictatorship all crimes are political, so the bloodhound instincts of our detective leads him, in a case of apparent suicide, to uncover a plot to overthrow the democratic government, the rattle of sabres and other attempts to return to the past… And who but a British author could possess the rare humour of creating a short, stout superintendent with a small black moustache whose colleagues called him el Caudillo behind his back - this detail alone could not have come from a native Spanish writer – and whose ultra-devout spouse closely resembles Doña Carmen Polo de Franco, so much so that their neighbours when they meet the couple in the street run away in sheer terror? Not even the Catalan crime writer Vázquez de Montalbán dared go as far, and this was written in 1977!"
Saturday of Glory was written in three weeks in the summer of 1977, in English by an author whose first language in childhood was Welsh! It was bought by the legendary Elizabeth Walter (Agatha Christie's last editor) at Collins Crime Club and was published in Britain in 1979, winning the Crime Writers' Association's John Creasey Award for best first crime novel. Ian Michael was presented with the award by Dr Keith Simpson, Britain's leading forensic pathologist.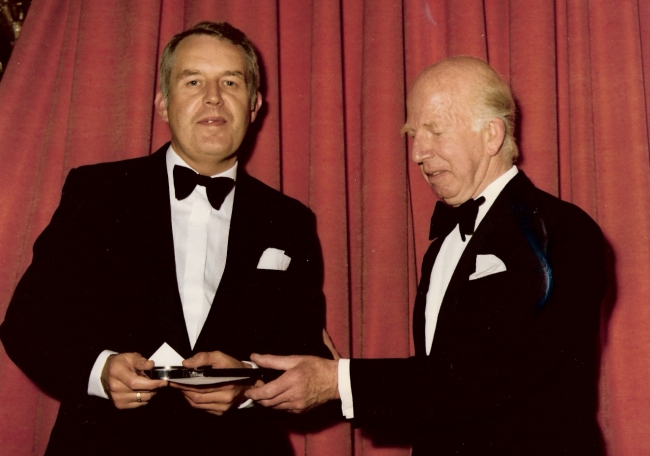 Five more Bernal books followed – with American, Japanese and Spanish editions – until Ian Michael returned to his academic researches. In 1995, he donated the original manuscripts, drafts and proofs of his novels to the National Library of Wales, but in 2010 new Spanish editions (translated by the author) began to appear and, in 2013, Ostara Crime brought three David Serafin books back into print in English and as eBooks for the first time, introducing the character of Luis Bernal to a new generation of readers.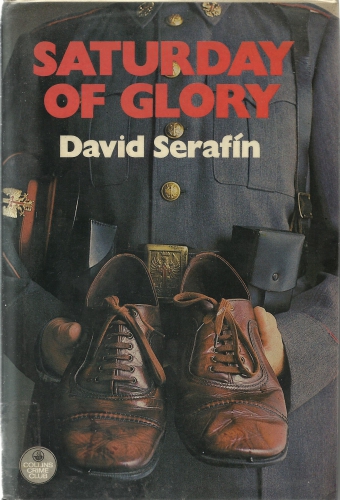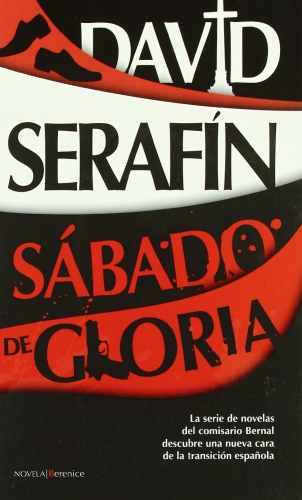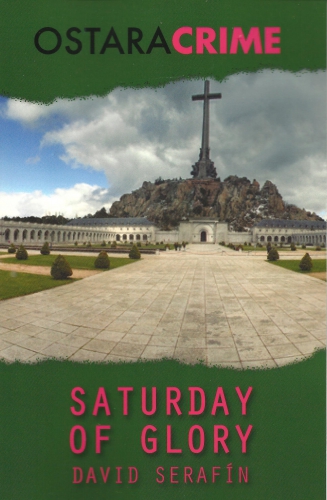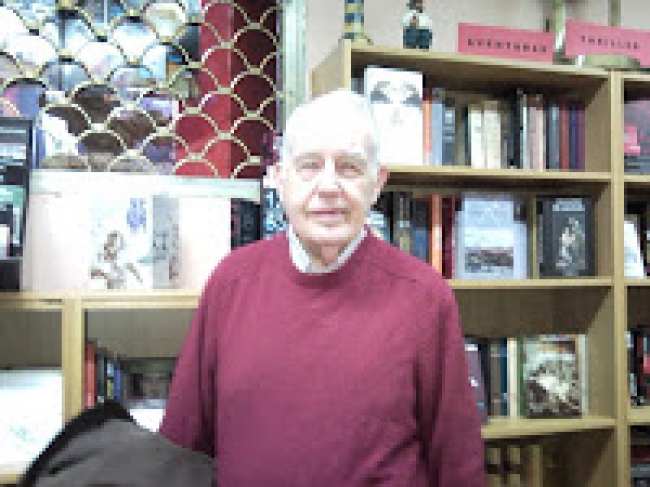 "David Serafin's novels succeed in placing the Madrid Criminal Brigade, comprising the forensic scientist Dr Pelayo, three older detectives and the lively young inspectors Angel Gallardo and Elena Fernández in a similar mould to George Simenon's invention of Inspector Maigret and his team of the Paris Surété" (Antonio Flores).
Ian Michael/David Serafin has spent much of his life in Spain, a country he first visited in 1955. He currently lives in Madrid where he was on hand in local bookshops to sign copies of the new editions of Sabado de Gloria.
Mike Ripley, December 2013