Author Profile: Denise Danks
Denise Danks was one of the 'Fresh Blood' generation – a loose association of young British crime writers – who came to prominence in the years 1988-89, which included Ian Rankin, Michael Dibdin, Mike Phillips, Russell James and Philip Kerr. Although this new wave of authors set their thrillers in very different times and places, they were all clearly influenced by the American tradition of crime writing rather than the classic English 'whodunit?' school.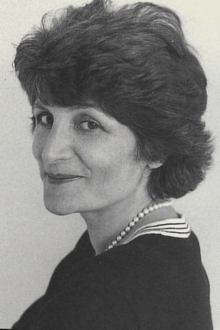 With her first novel The Pizza House Crash in 1989, Denise not only staked a claim to be one of the few female crime writers to work in the hardboiled 'noir' tradition, but possibly the very first crime writer to recognise in fiction the computer and Information Technology revolution currently underway in real life.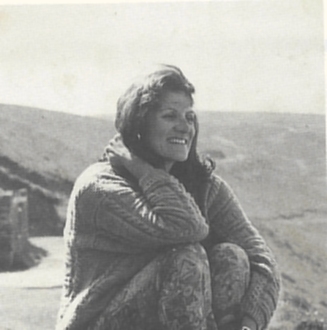 The daughter of an English (RAF) father and a Greek mother, who had moved to Cornwall from Singapore when she was eleven, Denise graduated from St Luke's College, Exeter as an English and Drama teacher but chose journalism rather than education, joining The West Briton as a trainee reporter in Truro.
In the early days of the microcomputer industry, she began to specialise in writing about information technology, computers and the computer industry for technical publications, women's magazines and national newspapers. Moving to London she founded the first information technology syndicated news agency in 1984 and was editorial director of the first I.T. 'bible' Computerwire. In 1988 she won the LBC radio station's 'Conversationalist of the Year' Award.
When she moulded her experience of computers and modern technology into her fiction, she produced something totally new in British crime-writing and in the creation of Georgina Powers, her fiercely independent streetwise heroine, she set a template for tough computer-savvy female characters long before the cult of girls with dragon tattoos.
Both Danks and Powers quickly got themselves noticed. 'Danks is the queen of techno-crime….' (Literary Review), 'Denise Danks makes other high-tech thrillers seem like The Sound of Music…' (Mail on Sunday), 'Danks is a master of techno-hardboil…' (Yorkshire Post), 'Denise Danks has cornered the market in the crime of tomorrow's wizard technology…' (The Times), 'Denise Danks can write like an angel – perhaps a fallen angel…' (Birmingham Post), 'Georgina Powers – sexy, amoral and all too often hungover – a figure who would undoubtedly get three stars in the Michelin guide to crime novel heroines…' (Evening Standard), 'This heroine ain't no Miss Marple …' (Daily Telegraph).
In 1994 she became the first (and only) female winner of the Raymond Chandler Fulbright Award for most promising young writer of crime fiction. The scholarship included a six-month attachment to the prestigious film school at the University of California, Los Angeles. Her work has been shortlisted (twice) for the Crime Writers' Association's Gold Dagger and also for the CWA's Short Story Award.
In 1997 she was invited to contribute an extract from a forthcoming Georgina Powers novel (Phreak) about phone-hacking to the first of the three legendary Fresh Blood anthologies which highlighted the 'new wave' of British crime writing, alongside the likes of Ian Rankin, John Harvey, Stella Duffy, Christopher Brookmyre, Denise Mina and Lee Child, and in 2001, she received a Sherlock Award for Best Fictional Detective from actor Ian Richardson at the Crime Scene convention held at the National Film Theatre.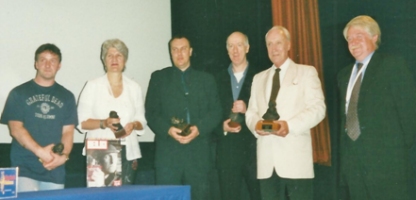 Throughout the 1990s she was a regular speaker at crime writing conventions, festivals and public libraries across the country; and in 1999 appeared as a 'mystery guest' at Dead on Deansgate in Manchester during the quiz show I'm Sorry I Haven't A Cluedo during the 'Feel the Crime Writer' round where blindfolded competitors Nicholas Blincoe (left) and Ian Rankin had to identify a famous crime writer by touch alone!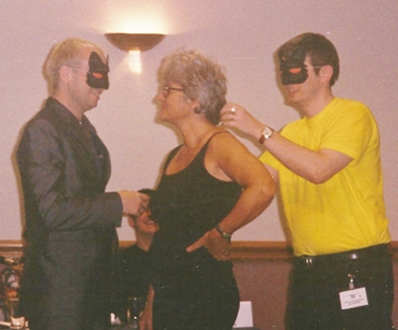 Denise always claimed that the inspiration for Georgina Powers came from the tomboy character George in Enid Blyton's Famous Five stories. However, Denise went somewhat further than one thinks Enid Blyton would have done. The Danks version of a grown-up Georgina was, she admits: "(A) cynical freelance computer journalist, stubborn as a mule, tough, vulnerable, smart, dumb, divorced, smoker, drinker, an East End flat, West End habits, no pets and a penchant for hanging out and having sex with some very bad guys."
Her own opinion of Georgina Powers was confirmed by the genre's chroniclers. In his study Great British Fictional Detectives in 2008, Russell James wrote: "Georgina is no computer nerd. She's a modern metropolitan woman whose experience of sex is as complex and diverse as is her knowledge of computers."
And in the magisterial 2009 Encyclopaedia of British Crime Writing, critic Bob Cornwell said: "From the very first pages of Pizza House Crash, it is evident that a considerable talent has arrived. Broad-minded, tough, intelligent Powers is attracted to the more devious (and deadly) of the male species…(but) though technology is a key theme for Danks, it is her many strengths as a writer that pulls the reader through to the end."
The first Georgina Powers books came out a little over twenty years ago and it is easy to forget how radical they were at the time, such has been the electrifying pace of technical change since. In 1989/90 there were few mobile phones (and those that did exist were the size of house bricks); cameras used film which had to be sent away for developing); broadcasting was analog not digital and the vast majority of homes in the UK could receive only four television channels; Blu-Ray did not exist and DVDs had not yet made VHS video tapes extinct; music was not to be downloadable for several years and CDs were only just starting to replace cassette tapes (which were easier to pirate!) on any significant scale.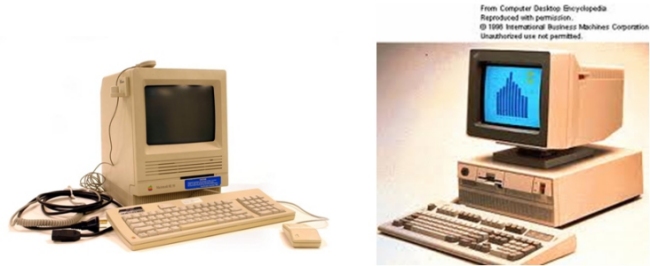 In Britain, businesses still relied on telephone switchboards, fax and telex machines rather than computers and relatively few homes in the UK had a PC but the computer revolution had started. In 1990, Microsoft introduced Windows 3 and in 1995 the Internet was 'commercialized' as Amazon and eBay started trading. Even then, most British crime writers still used a pen or a typewriter, though the more adventurous had moved on to electric typewriters. By the year 2000, many were emailing their manuscripts to their publishers.
Denise Danks, and Georgina Powers, saw it all coming: how what had been the province of a few young geek enthusiasts with lumbering, slow microprocessors and floppy discs, would usher in a social and industrial revolution which would affect almost every aspect of life in Britain, with frightening speed, in the coming decade.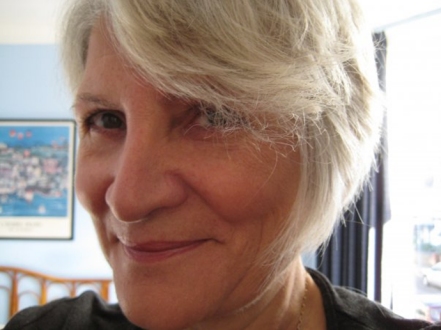 Yet where there is technical and social upheaval, there are opportunities for crime and, therefore, crime fiction. When the City of London's Stock Exchange 'went electronic' with its 1986 'Big Bang' the writing was on the wall. It was only a matter of time before crime writers saw the (fictional) criminal possibilities where large sums of money are effectively controlled by computers. Denise Danks, in The Pizza House Crash, was probably the first.
As well as six Georgina Powers books, Denise Danks has also written scripts for film and television and a stand-alone noir thriller Torso which was selected as one of the Books of the Year for 2001 by both the Daily Telegraph and the famous London bookshop Murder One.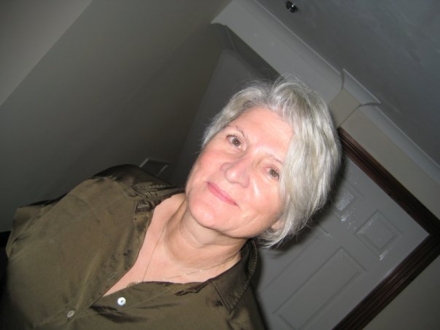 Denise is married with two daughters and lives in London and although her career has been blighted by M.E. and Chronic Fatigue Syndrome, she continues to write when she can.

- Mike Ripley,
Series Editor, Ostara Crime.