A Tale of Two Angels
Two Angels
A Tale of Two Angels
In late 1988 I was telephoned by an official (who had better remain anonymous) of the Crime Writers' Association who asked if I was planning on attending the CWA's annual awards dinner to be held, if I remember correctly, at the Honourable Artillery Company in December. As a new and enthusiastic member of the CWA, I was naturally excited at the prospect, my debut crime novel Just Another Angel having been published that August and especially as one of the awards to be given out at the dinner was the John Creasey Award (named after the founder of the CWA) for best debut novel…
As the identity of the winner of 'The Creasey' was in those days was not treated as a state secret until the awards dinner, unlike the more famous Gold and Silver Dagger awards, I casually enquired if it was known who had won. The CWA official on the end of the phone apologised profusely. She had been told which book had won, but had forgotten. However, she was 'pretty sure that it had Angel in the title'.
Naturally I was delighted and for several days had a positive spring in my step; until I saw the official programme for the awards dinner and discovered that the John Creasey award for best first crime novel of 1988 had gone to Death's Bright Angel by someone called Janet Neel and not to Just Another Angel.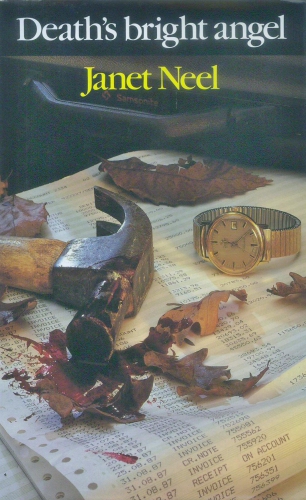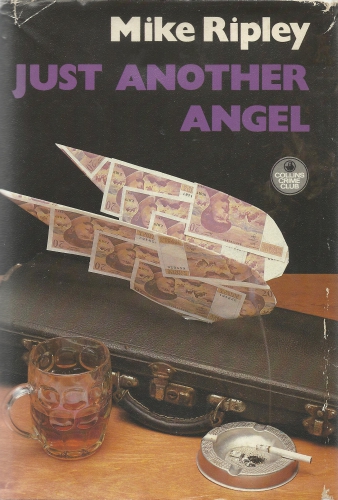 It was an inauspicious start to what became a 25-year (so far) friendship.
During the 1990s, Britain saw the introduction of crime and mystery conventions where writers, readers, publishers, film and television producers could meet and mingle; events which were well-known in America and other countries, but unknown here until an infant film festival in Nottingham which specialised in crime and thriller films called A Shot In The Dark expanded its remit to include books as well as film and television. This strand of the festival became known as Shots on the Page convention and became a solid fixture on the social calendar of all fans of the genre. For one long week-end each year, Nottingham was overrun with criminal minds, giving fans a chance to rub shoulders with the likes of Sara Paretsky, Ruth Rendell, Colin Dexter, James Ellroy and a brash young film director called Quentin Tarantino. Not to mention Janet Neel and myself.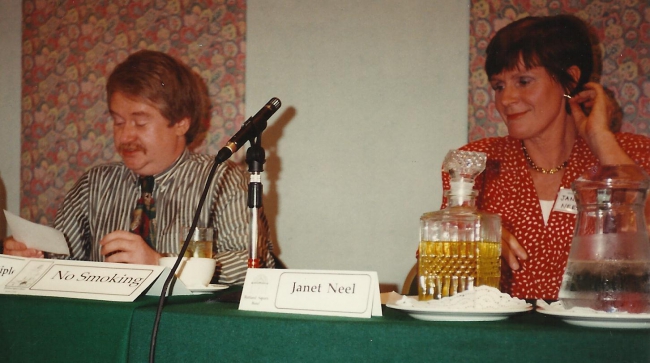 One of the first panels on which we appeared together at a Shots convention was to debate the advantages of writing crime fiction whilst not having 'given up the day job'. At the time, I was working in the brewing industry and Janet, having had one successful career with the Department of Trade had now switched to an equally successful one in merchant banking. We spoke on how we fitted our crime writing around our day jobs which, we both admitted, gave us plenty of material for our fiction but we most impressed the audience by showing that we knew how to use mobile phones! (This was over twenty years ago and mobile phones were rare and exotic things, not to mention a lot heavier than they are today.)
As Janet's writing career flourished with her Francesca Wilson and John McLeish mysteries garnering rave reviews and twice being short-listed for the Crime Writers' Gold Dagger, every new title was marked by an elegant launch party which soon became the hottest ticket on the London crime-writing scene.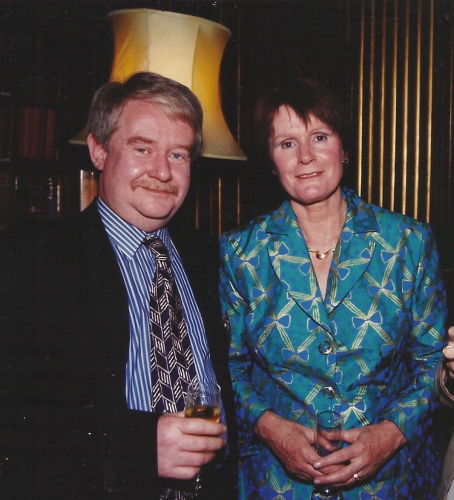 On one occasion, whilst serving as a Governor of the BBC (which she did 1994-98), she was given permission to launch her new novel in the Board Room at Broadcasting House and I was invited as the crime fiction reviewer of the Daily Telegraph. It was a splendid event and, as I said at the time, the nearest I was ever likely to get to the heart of the BBC!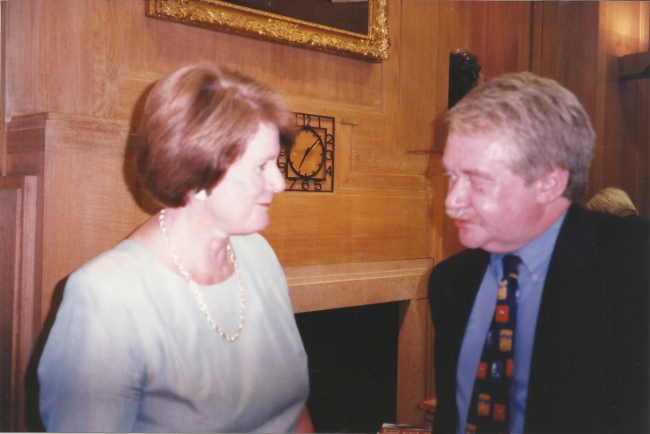 Although we at one point shared the same literary agent and both worked in London, Janet and I lost touch with each other towards the end of the 1990s. We were to renew our friendship in 2004 following a surprise meeting in, of all places, the House of Commons.
I was attending a reception held in the Terrace rooms of the House of Commons, lobbying MPs as part of a delegation representing the Public Lending Right. Across a crowded room I spotted a late arrival, my old crime-writing chum Janet Neel. We immediately began to catch up on each other's news. When I expressed surprise at Janet being present, as I had not seen her name on the list of authors attending, she cheerfully admitted that she had 'just popped in after work next door to show her support'. It was the phrase after work next door which rather confused me as the only thing 'next door' to the House of Commons as far as I knew, was the House of Lords…
It was then that I noticed the security badge hanging around Janet's neck, which informed me that Janet Neel (her maiden name) was now better known as Baroness Cohen of Pimlico, having been made a Labour Life Peer. We had a considerable amount of catching up to do and in the course of our tête-à-tête, Janet mentioned the fact that she had written a crime novel featuring a new leading character, solicitor Jules Carlisle, and a plot involving illegal immigrants in East Anglia. She added that she was in need of a new publisher as, so it happened, was I. Without having read a word, I unreservedly recommended the book to an editor of outstanding taste, David Shelley, who was then at publishers Allison & Busby, and who was considering my new novel.
Thus it was, by an amazing co-incidence (!) that Ticket to Ride by Janet Neel and Angel in The House by Mike Ripley, were both published on the same day by Allison & Busby in 2005. There was, of course, a joint launch party which took place in a tasteful art gallery just off Trafalgar Square.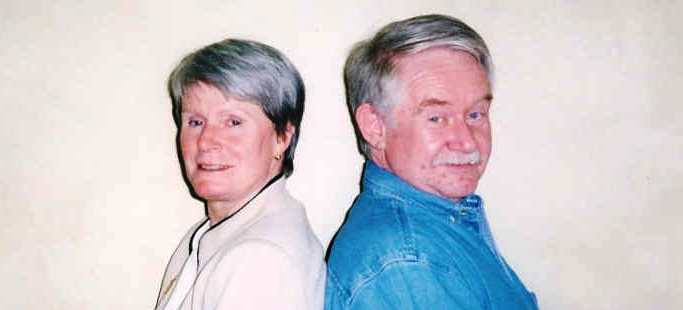 To promote the books there was even an author(s) tour which became known as the 'Partners in Crime' tour of libraries in London, Buckinghamshire and Essex which ended with sell-out events at Walton-on-the-Naze (with Essex County librarian Lesley Sharpe, below) and on Mersea Island.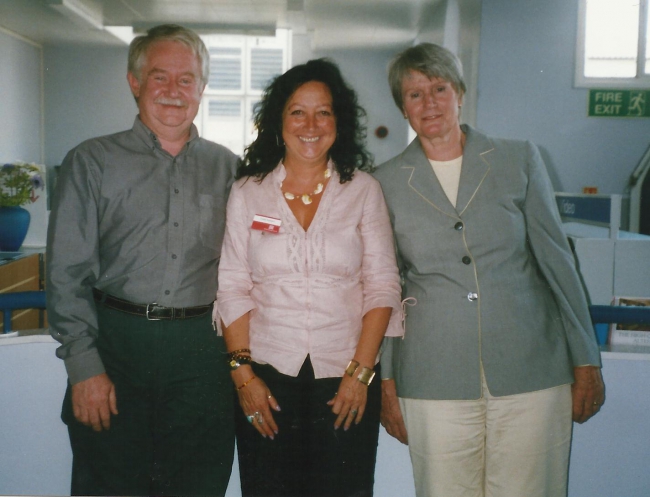 Since then we have appeared regularly together at events at Heffer's Bookshop in Cambridge, where Janet now lives.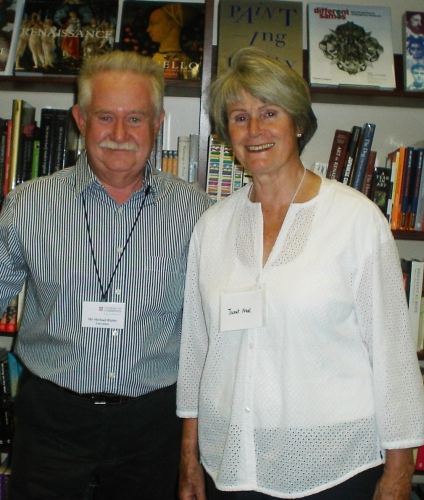 As well as taking part in the first ever "Chianti Crime Festival" in Tuscany, held appropriately of April 1st 2013.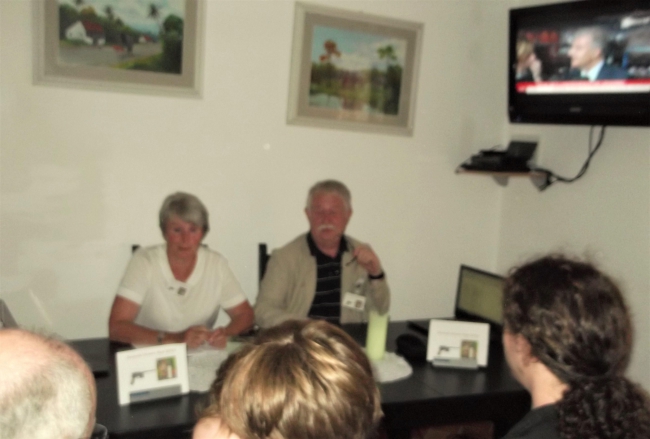 However, having been her rival, her reviewer, her professional colleague at crime fiction conventions, her partner on a promotional tour and, I hasten to say, her friend; I seriously doubt that the world has seen the last public manifestation of these two particular 'Angels'. Especially not as I am now her editor and both pleased and proud to present her books to a new generation of readers.
Mike Ripley, Series Editor Ostara Crime.