Lesley Grant-Adamson author profile
About the Author:
Lesley Grant-Adamson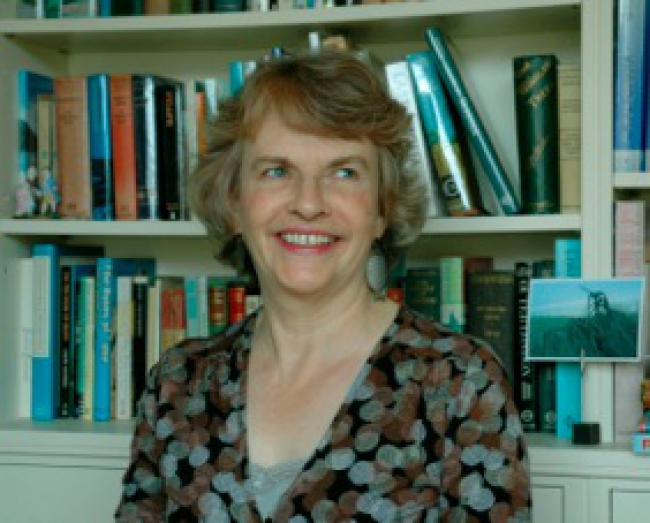 Lesley Grant-Adamson was born 1942 and grew up in London and Wales, then worked on newspapers in London and the provinces, before joining The Guardian in London as a feature writer in the 1970s. The years of reporting news stories covering every aspect of society, including the court cases and inquests, had taught her about the frailties of human nature and the psychology of the criminal mind. It hadn't occurred to her to write crime fiction, though. She left The Guardian with a political novel in mind but was lured into making television documentaries for a year, and then hastily wrote a whodunit with a journalist sleuth, Patterns in the Dust.
('Excellent mood of lurking evil beneath the placidity of English village life' - Marcel Berlins, The Times)
Described by the Sunday Telegraph as 'a classic English whodunit', Patterns in the Dust (known as Death on Widow's Walk in the USA) sold around the world and was shortlisted for the Crime Writers' Association's John Creasey Award for best first crime novel of 1985.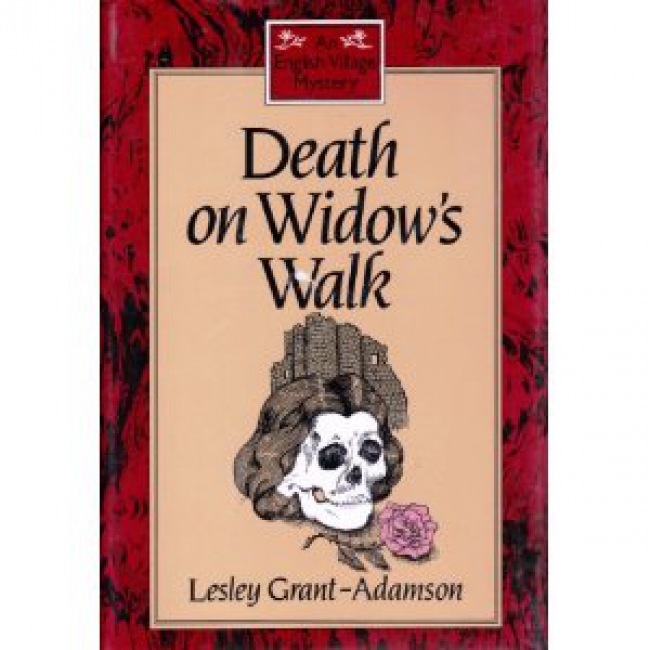 Her publisher probably hoped for a second classic detective novel but it was too late: Lesley had already begun writing a psychological suspense thriller, The Face of Death. However, she returned to the detective story with Guilty Knowledge, set on the French Riviera, in 1986 and Wild Justice, set in darkest Fleet Street, in 1987, of which Publishing News said:
'The plot zooms along, making her one of the really successful newcomers to the great tradition of the English crime novel.'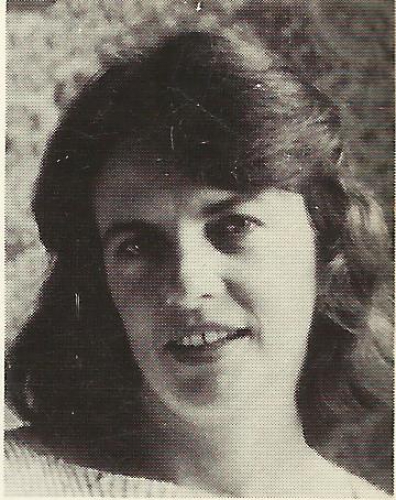 Cosmopolitan magazine proclaimed 'She is turning the genre into an art form' and named her as one of the Ten Best Young Writers, along with Jeanette Winterson, A.L.Kennedy and Caryl Phillips.
Lesley says her timing was lucky. 'It was the beginning of what came to be called the Second Golden Age of crime fiction. Society changed significantly after feminist activity in the 70s, and this was the first time it was credible to write about independent women of any class leading the adventurous lives that only men had enjoyed."
In all, she wrote 16 novels, five of them featuring Rain Morgan, exploring what she could achieve with different kinds of detective story, suspense novel and thriller. The range and diversity of her crime fiction quickly established her as a leader in the field. The Waterstone's Guide to Crime Fiction in 1997, said: 'For more than a decade Lesley Grant-Adamson has been writing thrillers and mysteries which have been insufficiently recognised as the well-crafted novels they are. Her refreshingly uncontrived plots, set in both town and country, Fleet Street and Cotswold village, and her characters, from con-man to gossip-columnist, are all in the best tradition of English crime fiction but she never lapses into quaintness or sentimentality.'
In 2002, The Mammoth Encyclopedia of Modern Crime Fiction noted that whilst some of her novels were conventional 'whodunits', others were more experimental and that 'Lesley Grant-Adamson's books tighten the screw on suspense gradually until there is no turning back.' And the 2009 British Crime Writing Encyclopedia praised her 'five Rain Morgan books, each of which gave an interesting stretch to the genre.'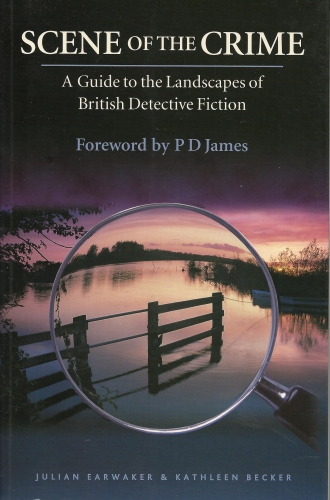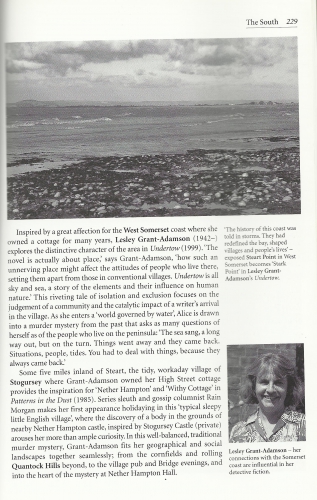 That highly respected study Scene of the Crime – A Guide to the Landscapes of British Detective Fiction (2002) highlighted Lesley's connections with Somerset, which it described as influential in her detective fiction. 'The tidy, workaday village of Stogursey, where Grant-Adamson owned her High Street cottage provides the inspiration for Nether Hampton and Withy Cottage in Patterns in the Dust. Series sleuth and gossip columnist Rain Morgan makes her first appearance holidaying in this "typical sleepy little English village", where the discovery of a body in the grounds of nearby Nether Hampton castle, inspired by Stogursey Castle, arouses her more than ample curiosity. In this well-balanced traditional murder mystery, Grant-Adamson fits her geographical and social landscapes together seamlessly; from the cornfields and rolling Quantock Hills beyond, to the village pub and Bridge evenings, and into the heart of the mystery at Nether Hampton Hall.'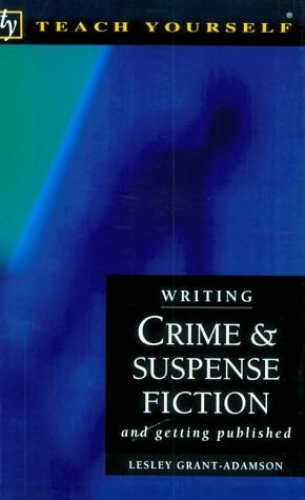 Lesley scored several firsts for crime novelists: the first to be appointed writer in residence by the Arts Council; the first to be writer in residence at a university (Nottingham Trent) and the first to be given a Royal Literary Fund writing fellowship at a university (Cambridge). Because of the range of her work she was commissioned by the influential Hodder's Teach Yourself series to produce Writing Crime and Suspense Fiction and Getting Published in 1996. The book drew on her innovative approach to teaching fiction-writing whilst a writer in residence for the Arvon Foundation and other centres for creative writing. She also taught a crime fiction class at City University in London, and now coaches writers from her home in Suffolk.
Her other novels are:
Threatening Eye ('Her top notcher so far.' The Guardian)
Curse the Darkness (There's much to admire - the tragic inevitability of a great crime novel.' Mail on Sunday)
Flynn ('Introducing Britain's sprightly answer to V I Warshawski.' Sunday Times)
A Life of Adventure ('Jim Rush comes at you from somewhere between an Elmore Leonard hustler and Patricia Highsmith. A compelling entertaining read.' Daily Post)
The Dangerous Edge ('An accomplished thriller that handles its Euro-strands deftly.' The Observer)
Dangerous Games (A laid back, quirkily humorous thriller.' Sunday Express)
Wish You Were Here (A creepy story in the du Maurier tradition, with mind-blowing suspense.' Michael Hartland, Daily Telegraph)
Evil Acts ('Whatever she writes, she writes well and this little tale is compelling.' Sunday Telegraph)
The Girl in the Case ('A well written psychological thriller which pulls no punches.' Crime Time)
Lipstick and Lies ('She is acclaimed throughout the world for the chilling acuteness of her novels of psychological suspense. This superb study of a murder and the shadows it casts decades later shows her talent at its mesmerising best.' Andrew Taylor. Tangled Web)
Undertow ('The growth in the psychological complexity of her books has been nothing short of astonishing, with Undertow the most dark and cogently constructed yet.' The Times)
Her short stories have appeared in literary journals and women's magazines and her non-fiction books include A Season in Spain, written with Andrew Grant-Adamson about their years in the Alpujarra in Andalusia.