Meville Ross author profile
Antony Melville-Ross
About the Author by Mike Ripley
Antony Stuart Melville-Ross was born in Hastings, West Sussex, in 1920 into a family with an adventurous heritage.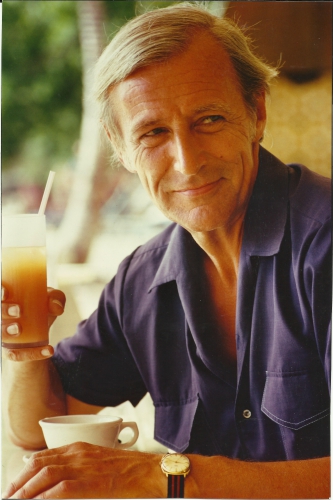 His grandfather, an American archaeologist who was a first cousin to Herman Melville, the author of Moby Dick, was killed by a poisoned Indian arrow whilst on an expedition in South America. His father exchanged archaeology for aeronautics, first as a balloonist (in the Russo-Japanese war of 1904 where he acted as a 'spotter' for the Japanese); then flying during the Mexican revolution for Pancho Villa before becoming a test pilot during World War I.
It was always unlikely that Antony would follow a humdrum career path. In 1938 he joined the Royal Navy straight from school "just to show off" as he later said, and in 1941 transferred to submarines in which he was to serve until 1947 and with distinction throughout World War II. Known always as 'Tony' to fellow submariners, he became skipper of a former American 'S-boat' called The Reluctant Dragon and was involved in the sinking of 25 enemy vessels in the Mediterranean, off the coast of Norway and in the Java Sea. He was mentioned in dispatches and awarded the Distinguished Service Cross.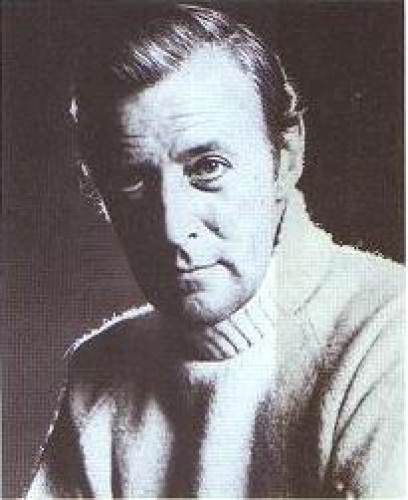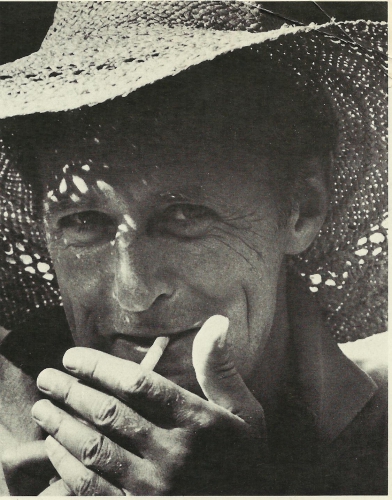 At the end of the war he began training naval cadets but then volunteered to learn Polish and was posted as 'naval attach' to Warsaw in 1949 where he worked in intelligence until, as he told The Times in 1984: 'I got the twitches'. Almost nine years at sea, much of it in submarines and the tensions of intelligence work behind the Iron Curtain had taken its toll and led to him being invalided out of the Royal Navy in 1952 with the rank of Lieutenant-Commander. He was 32 years old.
He went to work as an executive for British Petroleum on oil exploration projects in South America and in pre-Gaddafi Libya, which was to provide the setting for Blindfold, his first novel in 1978. Having picked up hundreds of thrillers at airports and railway stations, he thought he 'would have a bash' at writing – 'I had a feeling I could do them better'.
It was not totally straightforward. His first novel was rejected by two publishers, but then he had the good fortune to be introduced to Martha Gellhorn – the famous war correspondent, the former wife of Ernest Hemingway and, most importantly, something of a connoisseur of thriller-writing and a renowned reviewer of thrillers for the Daily Telegraph. After revisions, Blindfold was accepted by Collins – the publishers of Alistair Maclean, Desmond Bagley and Jack Higgins – and new novels followed annually for the next decade. The critic Sheridan Morley compared his debut to that of Ian Fleming and Casino Royale twenty-five years earlier.
He once declared that 'All my writing is semi-fictionalised autobiography. Seventy-five percent of the incidents did actually happen to me. To avoid the Official Secrets Act, places and dates have been transposed. That's the point of how I write: I have to know it's right. I can't bear errors.' His first four books were spy novels, based on his experiences of intelligence work, but in 1982 he went back to his wartime experiences in submarines with a series of war stories: Trigger, Talon and Shadow all of which are still highly regarded in naval circles. Of Shadow, Admiral of the Fleet Lord Lewin (Chief of the Defence Staff during the Falklands War), wrote in The Times of 29th March 1984: 'I read Shadow at a sitting. The Naval characters are completely convincing. Set in a historically accurate background this book will bring back vivid memories to wartime sailors – and their wives.' And The Marine Society paid him the compliment of declaring: 'When a man is tired of Melville-Ross, he is tired of life.'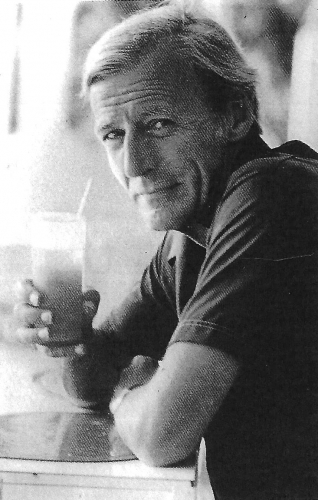 On his death in 1993, his Obituary in The Independent said he was: 'An excellent craftsman who constructed his stories with skill and wrote clear, uncluttered prose. He was incapable of being bogus. A man of great charm and humour, he adamantly refused to allow any of the personal publicity that might so easily have made him as well-known as any thriller writer of his day.'
*